Book launch: Critical differentials. Essays and studies on the work of Lucian Blaga
INTERNATIONAL SYMPOSIUM "LUCIAN BLAGA"



Book launch: Critical differentials. Essays and studies on the work of Lucian Blaga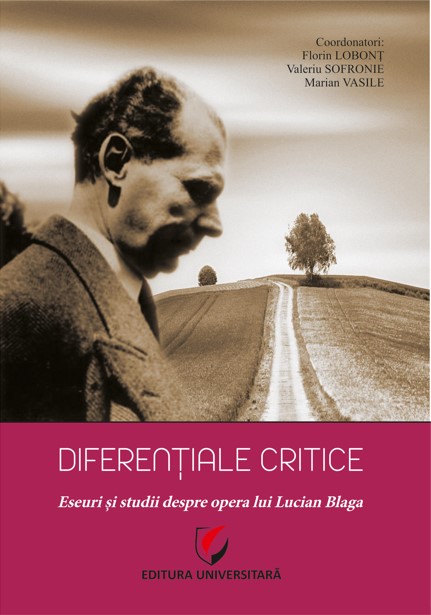 The volume "Critical Differences. Essays and studies on the work of Lucian Blaga ", coordinators Florin Lobont, Marian Vasile and Valeriu Sofronie, will be launched on Tuesday, May 10, 2022, at the International Symposium" Lucian Blaga ", organized by the National College Gh. Sincai in Bucharest, in collaboration with the West University of Timisoara and the Romanian Academy - Timisoara Branch.

A special event that will bring together authors, literary critics, teachers from Bucharest and from the country around Blaga's work.

The works of the Symposium will take place simultaneously (physically and online) in the Hall of the Romanian Academy - Timisoara and the Library of the Gh National College, Sincai - Bucharest.

The moderators of the event are Gheorghe Clitan, Florin Lobont, Valeriu Sofronie and Adrian Horvat.

The volume published this month at the University Publishing House brings together twenty unique studies and essays on the work, philosophy and life of Lucian Blaga.