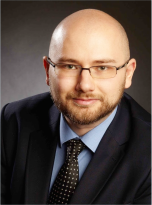 COSMIN-IONUT IMBRISCA
, assist. univ. PhD at the Faculty of Administration and Business, University of Bucharest, since the spring of 2012.
He is a graduate of the Faculty of Business Administration, teaching in foreign languages, English section, and finished his doctoral program at the Academy of Economic Studies in Bucharest, where he obtained the title of Doctor of Economics in 2016.
In parallel, he is the author of more than 20 scientific articles that have addressed topics such as: intellectual capital, economic growth, foreign direct investment or other topics related to macroeconomics. The novelty of the approach is that it has combined classical methods of econometric analysis with various newer approaches, such as agent-based modeling.
He currently teaches macroeconomics, trade economics or data analysis.